Waterfalls to visit in Manali
Visitors are amazed by Manali's beautiful places, mountains, and peaceful life. Lakhs of tourists visit every year to see the waterfall of Manali. Fascinating things in Manali are Waterfalls, Temples, Forests, Mountains, and adventure activities. Today, we are going to explore serene waterfalls situated in Manali. These are the most famous tourist destination in Manali. I have chosen accessing in numbers according to Google Reviews.
The List of waterfalls in Manali is as below:
1. Jogini Waterfall (6995 Google Reviews)
Manali is the Number one Tourist City, the Same count as Jogini Waterfall. Away from their daily busy routine, people like to stir here for some time and spend much of their time seeing this wonderful waterfall. The waterfall is 3Km far from Vashisht Temple. Tourists choose this sport as a Trekking Destination and enjoy wandering through Orchids and Pine Trees and reaching a Place that feels relaxed and blissful. Hight of the Waterfall is approximately 170 Feet from the Town. Trek begins at the Vashist temple and ends with mesmerizing scenes of River Beas, Snow Points, Tea, Coffee Houses, Trees, Local houses, and much more extraordinary but stir places. Jogini Waterfall is one of the first and most attractive tourist places among married couples.
Best Time to Visit Jogini Waterfall: Summers, especially from March to May.
Vashisht Jogini Waterfall Trek: Peoples like to trek on this destination.
Entry Fee: No Fee
2. Rahala Waterfall (703 Google Reviews)
The second most visited and rated waterfall is Rahala Waterfall in Manali by Visitors. It takes approximately 1 Hour by Cab service from Manali to Rahala Waterfall and 28km only. The scenic beauty of Rahala waterfall makes Visitors stop by this place as it is on the way to Rohtang Pass. The water stream flowing through it makes visitors restless, and they can't stop themselves before seeing it. Cold Water is the result of a Melted Glacier. Deep Deodar Trees and scented air makes this place very serene between nature lovers. You can book Hotels nearby Rahala Waterfall if you want to enjoy full day this place.
3. Jana Waterfall (582 Google Reviews)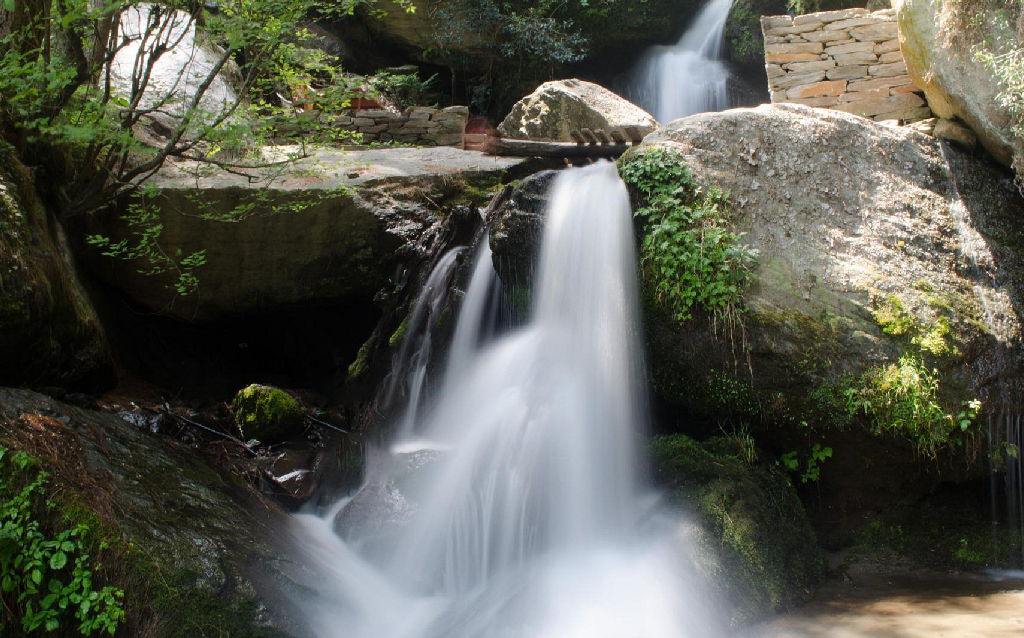 If you are looking for out-of-ordinary places or places where the crowd is not enough in Manali, then Jana waterfall can attract you. Deodar forests and apple orchards crossing roads are enough soulful and touching in nature. 32 km away from Manali bus Stand and 13 km away from Nagar Castle, this Jana Village looks ordinary but not boring for all. Don't forget to have lunch or a snack at Manairm Dhaba Jana, which is popular among tourists. Here you can enjoy your meal prepared with wholesome Organic Desi Ghee on demand.
4. Gulaba Waterfall (418 Google Reviews)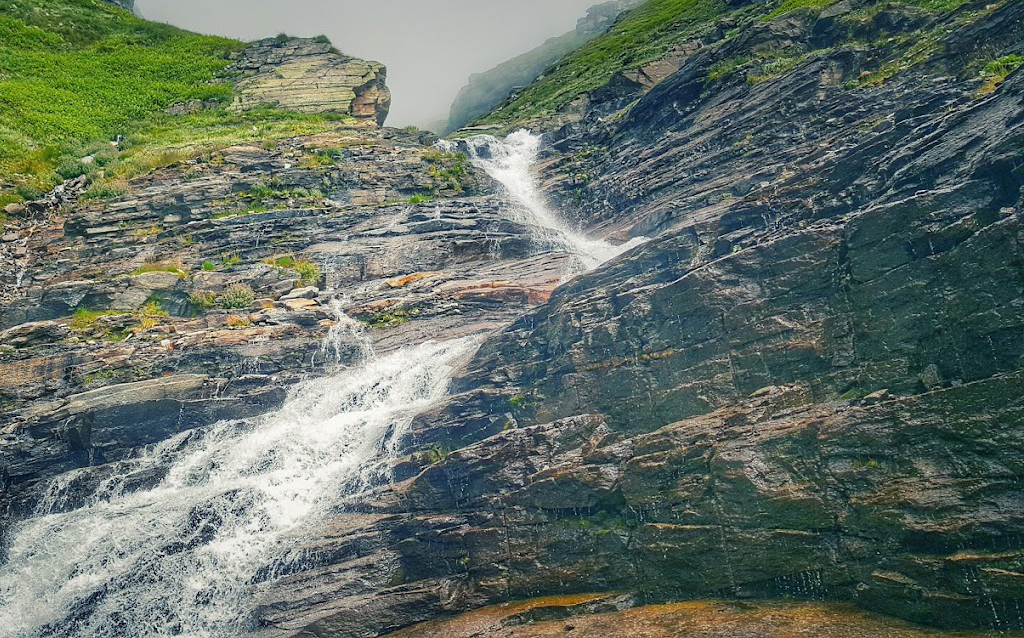 The Glorius waterfall is one of the top five waterfalls in Manali. If, You don't know how to reach Gulaba Waterfall, then let me know you. It's around 26 km far away from Rohtang Pass and about 28 km from Manali. You can enjoy the waterfall sight and go ahead to Rohtang pass. According to Google Reviews and Ratings, it is the fourth top most famous waterfall in Manali.
5. Sajla Waterfall (412 Google Reviews)
Banked at Beas river, situated in Sajla Village, Sajjjla waterfall stands almost 10.6 kilometers, away from Manali Bus Stand. Cab Adviser Tours provides the best taxi service from Manali to Sajla Waterfall at an affordable cost.
6. Baror Parsha Waterfall (148 Google Reviews)
Parsha Waterfall or Baroad Parsha waterfall is just 20 minutes away from Model Town on car & Bike takes a minimum of 15 minutes. You must start your journey early morning as Sun stays there in the morning time and afternoon Sun gets backside and feels cold more than Normal day. Trekking takes about 40-50 Minutes, if you are healthy and have walking stamina in mountains. You can cab service to visit here.
7. Knoi Waterfall (78 Google Reviews)
8. Van Waterfall (25 Google Reviews)
9. Sagoo Waterfall (8 Google Reviews)
10. Goshal Waterfall
11. Rozy Waterfall